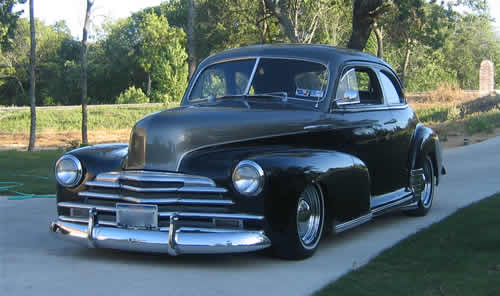 1948 FleetMaster SPORT COUPE
48-1027
2124
6-passenger, 2-Door, 5-window coupe with luggage compartments in rear deck.
Production Figures for 1948 Fleetmaster 48-1027
58,786
GM resumed its production of cars in October of 1945 when the war ended. A scarcity of passenger cars in the market opened up an opportunity for Chevrolet to reintroduce three of its vehicles: Stylemaster Sedan and Coupe, Fleetline Aerosedan, and Fleetmaster, all of which used to be manufactured during the pre-World War II period.
The Fleetmaster was produced in 1946 (DK), 1947 (EK), and 1948 (FK), each coming with its own unique features each year. The Chevy Fleetmaster was available in sedan, coupe, convertible, and station-wagon models with "woody" bodies. Not only did Fleetmaster receive a warm welcome on American roadways, but it was also honored to lead the parade of racing cars in the Indianapolis 500 car race (also known as the Indy 500) in 1948.
Specifications for my 1948 Fleetmaster
350 ci. chevy smallblock
Subframed
GM posi-traction rear end
THM 200-4R transmission
Power steering
Power Brakes
Custom Dual exhaust
Original Dash and Steering Wheel
Griffin Aluminum Radiator (http://www.griffinrad.com)
Edelbrock Performer Air-Gap Intake Manifold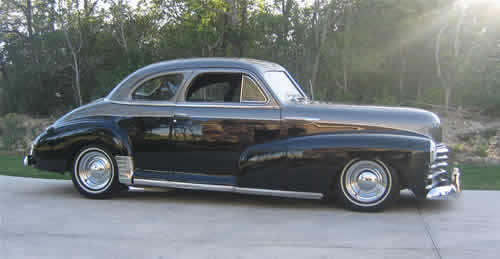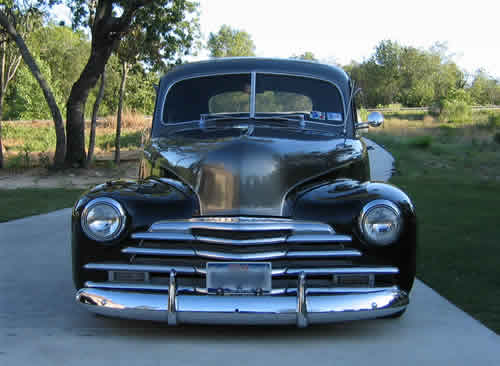 Yes, 3 inches from the ground. Low as i can get it!